About 25 miles from Seattle, nestled halfway between Monroe and Carnation, we find ourselves in a lovely little place called Duvall where the population is less than 8,000, but the hospitality is huge. Their city slogan is "small town, real life," and we couldn't agree more. We love this quaint but cultured spot and we think you will, too.
Here are some of the things we most enjoy about Duvall, WA. We hope you visit and appreciate the charm, beauty, and great local restaurants this town has to offer as much as we did!
THE GRANGE
This local favorite is a great spot to enjoy brunch or dinner in a landmark 1920's building. What we love about the owners of this restaurant is that for 20 years, they were farmers first. Because of this, they use locally grown food with the goal of strengthening community ties and celebrating seasonal eating. What they don't personally grow themselves, they obtain from other farmers in the Snoqualmie Valley, so when you look at your plate you can feel good about knowing it was grown and made with love. So pop in for brunch (it's going to be a hard choice between the challah french toast or the cheesy polenta with ricotta and marinated eggplant) or unwind at the end of your day with a Northwest Cheese plate, some Portuguese-style salt cod croquettes, and a glass of wine!

VALLEY HOUSE BREWING
This is a great craft brewery with scrumptious eats. It has a very casual, almost family vibe because it is frequented by locals who come here to catch up with one another and relax after a long workday. The menu changes constantly, so patrons have likened the menu options to a surprise where you never know what you'll get when you come in. They refer to their rotating local beer selection as "house guests" and choose them with care and variety in mind. For summer, they are offering an amazing watermelon, feta, and mint salad with balsamic glaze served in the watermelon rind. One thing that seems to be a constant menu feature because it's a fan favorite is the bread and butter with grey salt. The fresh bread has a great chew and the butter is from local Cherry Valley Dairy. It was so delicious we are still talking about it!

SWIFT AND SAVORY
Another conveniently located restaurant on Main Street for good food, an impressive selection of local beer and wine, and plenty of seating both indoors and out. The menu has everything from the more familiar fare, such as spinach & artichoke dip or deviled eggs to the more diverse, like carnitas tacos or Filipino-style curried sweet potato lumpia. They also have a fantastic selection of daily made sweets, such as cookies and cupcakes that are convenient for a grab and go situation when you need that afternoon sugar fix in your busy workday.

LOCAL ROOTS FARM
This small, family-operated farm is the perfect place to swing by on your way home from work or take the kiddos during the day to get your local, seasonal fruits and veggies. The farmstand is run on the honor system, which makes you feel like a decent human, and reminds you that you are not in the big city anymore in the best way possible. They have a gorgeous U-pick flower garden and bouquets only cost $5 or $10! They have vegetable and plant starters for your garden and also offer a CSA program with a great value and selection. The husband and wife team who own Local Roots consider their farm a training ground for the mentorship of future farmers and are proud to say that 10 of their employees have gone on to start their own farming operations locally.

MCCORMICK PARK
Here you have everything you could hope for in a park— miles of soft trail where you can walk your dog or run, access to swimming areas on the Snoqualmie River, and picnic tables & shelters. They even host free music concerts here in the Summer! "Summerstage" takes place every Wednesday evening from 7-8:30. You are welcome to bring your own picnic or enjoy something from the food trucks or beer garden.

DEPOT PARK
This convenient community park is a great one for quick access from downtown to the Snoqualmie Valley Trail or the river. There's free parking, a platform for wildlife viewing, gazebo area, fire pit, and a historic railroad depot that is now used as a community meeting space.
CHERRY CREEK FALLS TRAIL
This is a lovely 5-mile round trip loop hike with a smooth and level grade, making this a great trail for beginner hikers or families with children. The 25-foot falls are the final waterfall along Cherry Creek and are a great place to cool off after the hike in! For its proximity to Duvall, Cherry Creek Falls Trail flies a little under the radar because the trailhead is not easy to locate. So once you go to the effort of finding your way to this hidden gem, you shouldn't have to share the trail with too many other hikers.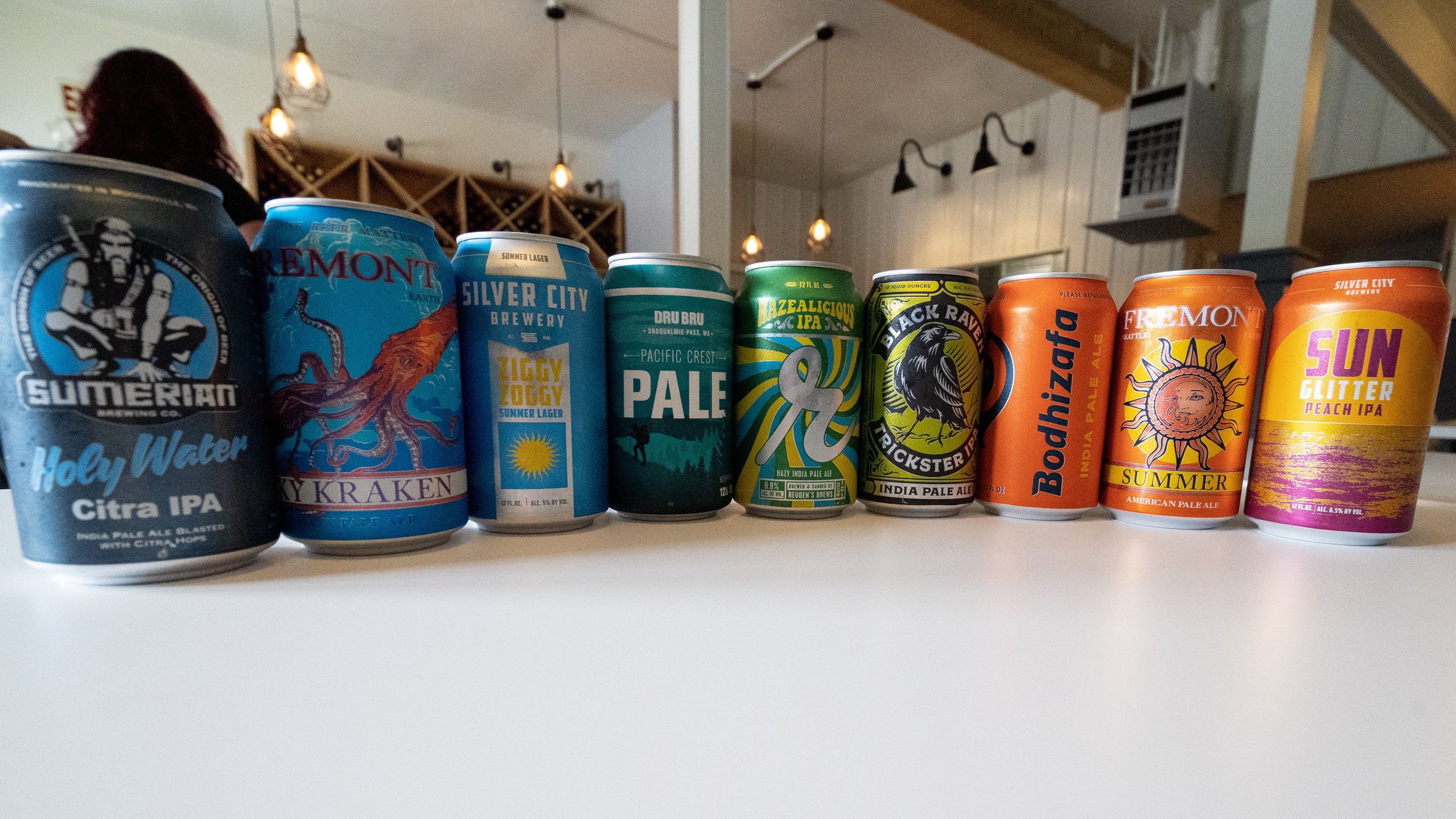 Looking for a little more peace & quiet?
Let us help find you some place special.